Garri is one of the cheapest staple food consumed across West Africa; it is popular in Nigeria, Ghana, the Republic of Benin and Togo. It is also known as "gari" and is one of the most accessible foods to the masses in these regions.
Garri is obtained by fermenting, pressing (to release moisture), sieving and roasting finely grated cassava. It can be made into quick meals and snacks, one of its greatest appeal.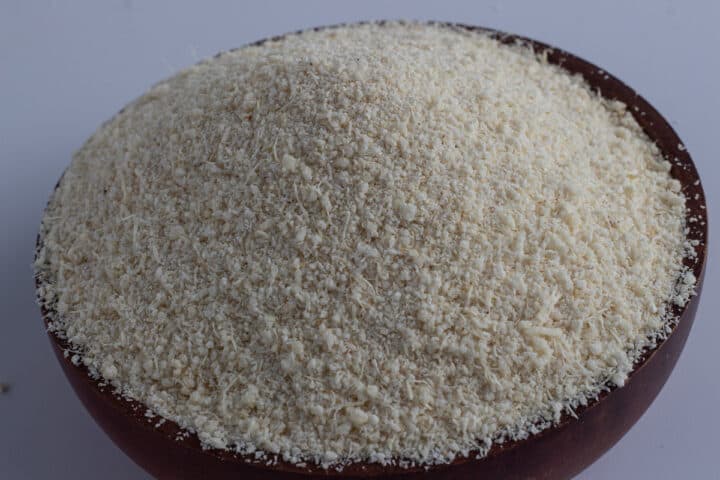 How Is Garri Consumed?
Soaked garri is a very quick and cheap food. Garri is starchy and when it is soaked in cold water, it absorbs water and can swell up to three times its volume which makes it more filling. Soaked garri can be eaten with sugar, groundnut, milk, kuli kuli, fried fish. Coconut, etc. Soaking garri (or "drinking garri" as we say in Nigeria) is popular with students at all levels and very busy people as they can make a snack or meal without any effort.
When hot water is added to garri, the starch gelatinizes and becomes viscous. This stiff "dough" like food is the popular eba. Eba is a very filling meal which is consumed with soups like egusi, okra, ewedu, efo riro etc. It is another quick meal that is made from garri. To make eba, you only need to add boiled water to garri and stir thoroughly to make a thick paste.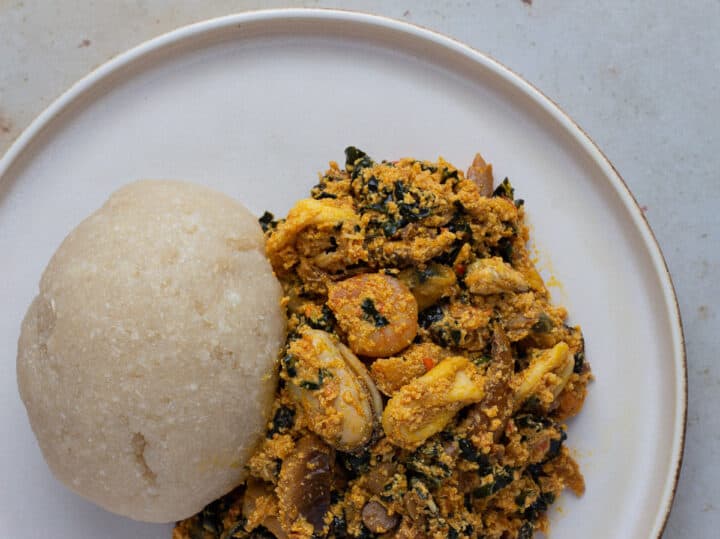 Garri is a versatile food ingredient and is used to prepare other meals like garri fotor (Ghana) and Garri Pinon (Togo). It can also;
Be made into patties and fried by Hausas in Northern Nigeria to make Wainar Rogo.
Be combined with stewed beans/beans porridge.
Mixed with cold water to make a paste known as "feselu", eaten with soups. It is common in boarding schools and places where people do not have access to boiling water. Feselu with canned fish in tomato sauce was popular when I was in secondary school.
Types Of Garri
Garri has different appearance and tastes depending on where it is produced and the taste of the local people. I have seen discussions about which part of West Africa has the best garri. I believe this is relative, and preferences are often based on the type of garri people are used to eating.
Some of the major types of garri are;
White Garri: This is the most common type of garri in Nigeria and other parts of West Africa. The cassava is peeled, grated, fermented, drained and roasted to get white garri.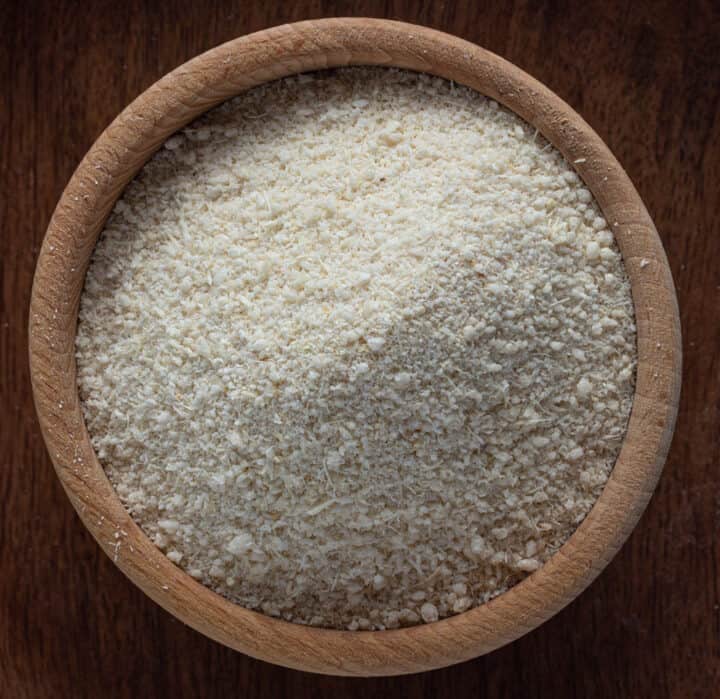 Yellow Garri: Also known as garri Ibo, is popularly eaten in the Niger Delta region and Eastern parts of Nigeria. Palm oil is added during the frying stage of making this Nigerian garri. The addition of palm oil gives it a yellowish colour, hence its name. Yellow garri is starchier and so more viscous. This characteristic, combined with the fact that it is not sour, makes it preferable for making eba.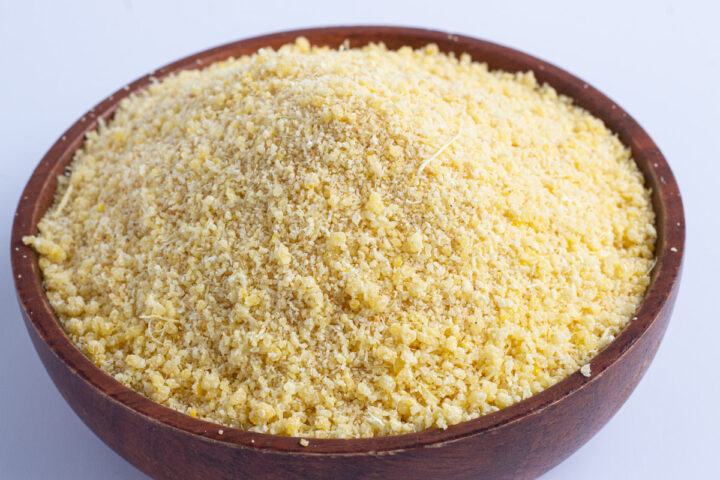 Ijebu Garri: This type of Nigerian garri is preferred for soaking due to its sour taste. It is allowed to ferment for a longer period than the other types of garri – around seven days. This long fermentation gives it a sharper taste and reduces the starch content as this is converted to alcohol during the process. Ijebu garri is produced in the Ijebu parts of Western Nigeria, and is more dry/crispy with finer granules than the other types of garri.
Ghana Garri: It is a type of white garri which is produced in Ghana. It is undergoes a slightly different process than other types – It is dried in the sun after fermentation and pressing before being roasted. This makes it more crispy than regular white garri. Ghana garri is excellent for eba as it is quite starchy and viscous. This is what we eat more of as it is available in my local shops.
What Does Garri Taste Like?
The taste of garri depends on the length of fermentation. It can range from mildly sour to sharp acidic taste. This level of sourness is also one of the factors that determines the preference for a particular type of garri.
Sharp garri (i.e. ijebu garri) is preferred for soaking in water before consumption. On the other hand, the less sharp garri is suitable for recipes where it is combined with soups and sauces like eba and garri fotor. Here the mild taste of the garri is not likely to overpower the taste of the sauce like the more sour garri would.
Is Garri Bad For The Eyes?
When I was a kid, my mum used to stop us from soaking garri too often because she believed it could lead to poor eyesight, and this was a widespread belief at that time.
I researched this and found that in the past, people developed poor eyesight from eating too much garri, because the garri was not correctly processed. Garri is obtained from cassava which contains cyanogenic glycoside. Cassava could become poisonous if cyanogenic glucoside is not removed through peeling, followed by heat processing or fermentation.
Garri processing has come a long way since then with a better understanding of the science behind its processing, such that this is no longer an issue.
Where Can I Get Garri
For people living in the diaspora, garri can be found in African, Caribbean and Asian shops. It is also available on Amazon - here are some links;
Want to know more about cassava? Check out this post...