Jump to Recipe
Matoke, known in English as East African Highland banana is a staple around East Africa, particularly Uganda and Tanzania. The meal prepared from unripe, green matoke is also called "matoke". I'm sharing a delicious recipe of matoke with beans, which is filling and comforting. Just perfect for this cold time of the year.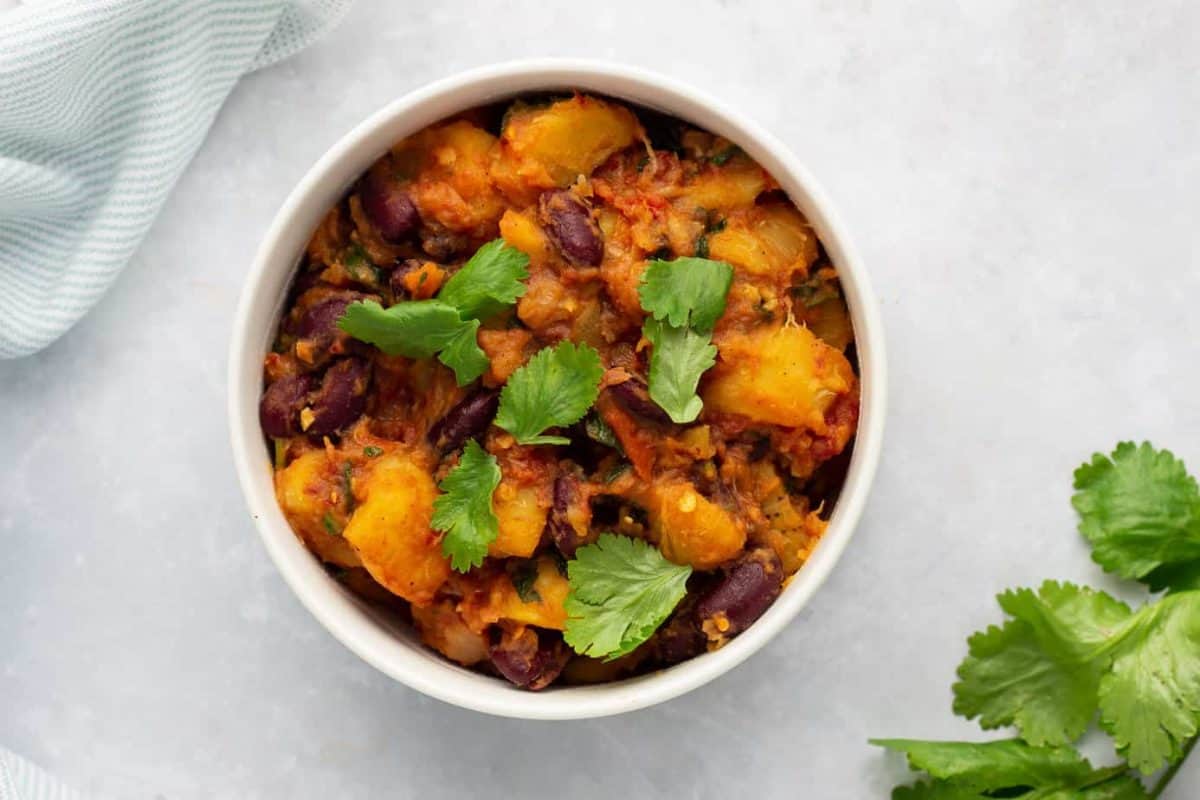 The East African Highland bananas are short and thick and they are valued in their green form for cooking. Ripe matoke is sweet and soft like most bananas.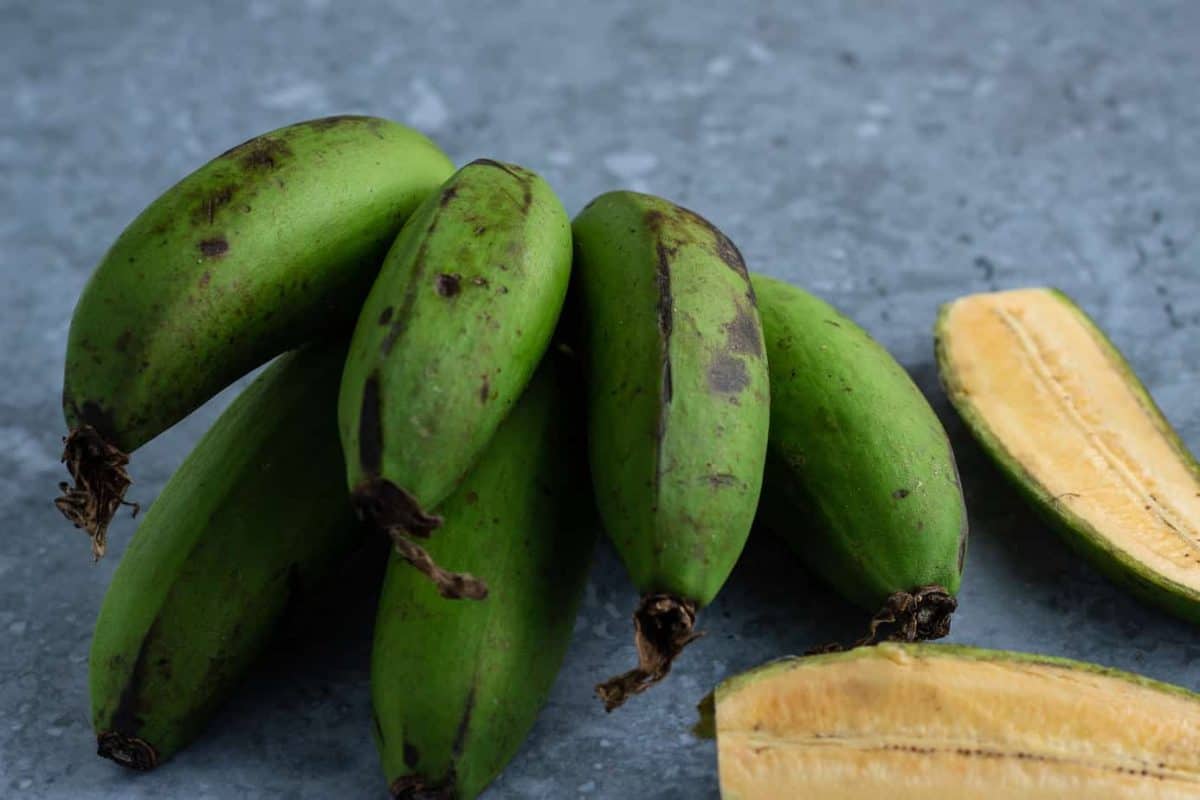 Green bananas, also called cooking bananas are a dietary staple around Africa, the Caribbean, South America and South East Asia; and matoke is just one of the them. They are rich in potassium and are a good source of soluble fibre. These bananas are also quite starchy and needs to be eaten with other food sources.
Matoke is known as the national dish of Uganda and is eaten at most meal times. Like most staple food, it is readily available cheap and filling. These East African highlands green bananas are typically mashed, pounded or boiled. They are usually eaten with meats, fish or peanut sauce; and some vegetables.
I added beans to my matoke recipe for added protein. It is suitable for vegetarian and vegans and it is very easy to prepare. Apart from the matoke, all the ingredients for this scrumptious dish are store cupboard items.
What makes matoke good for cooking is its high starchy content; which you would not find in a lot of bananas. Matokes is usually available in African shops in the UK. If you can't find it around you, then green plantain or Thai green bananas (sold in Asian shops) are good substitutes.
How To Make Matoke With Beans
It is difficult to peel the skin of unripe bananas. I have memories of battling with green plantain skin, when we made plantain chips, while I was growing up. The thoughts of the sticky sap leaving permanent stains on my clothes still scares me. I found out Jamaicans eat boiled green banana; and skin comes off easily after boiling; so I did just that for this recipe. https://www.livestrong.com/article/545364-how-to-cook-jamaican-boiled-green-banana/
Feel free to add other vegetables or even meat or fish to this recipe, if you prefer.
Why not try Kachumbari and Irio, also from the East African Region.
Matoke with beans
Delicious, filling and comforting national dish of Uganda, prepared with matoke (East African Highland banana).
Ingredients
4

Green matoke

2

tablespoons

Oil

1

Onion

chopped

1

teaspoon

Grated ginger

2

cloves

Garlic

chopped

½

teaspoon

Cumin

1

can

Chopped tomatoes

or 400g

½

can

Kidney beans

or 200g, drained

½

cup

Vegetable stock or water

½

teaspoon

Chilli flakes

Salt

to taste

½

cup

Coriander

chopped
Instructions
Wash the bananas very well. Remove the tops and ends.

Boil in hot water for 10 mins, then remove from heat.

Allow to cool before removing the skin.

Heat oil in a saucepan.

Add onions to the pan and stir for a few minutes until the onions become translucent.

Add the cumin, garlic and ginger. Stir continuously for about 1 min, then add the chopped tomatoes and the beans.

Pour in the stock or water with a dash of salt. Add the chilli flakes and cover the pan.

Allow to simmer for about 10 mins.

Leave to simmer for additional 5 mins under low heat, then add the coriander.

Use a wooden spoon to slightly mash the content of the pot to the consistency you desire.

Remove from heat and serve.
Nutrition
Calories:
412
kcal
Carbohydrates:
73
g
Protein:
5
g
Fat:
15
g
Saturated Fat:
1
g
Sodium:
550
mg
Potassium:
1381
mg
Fiber:
7
g
Sugar:
35
g
Vitamin A:
2801
IU
Vitamin C:
58
mg
Calcium:
87
mg
Iron:
4
mg