Jump to Recipe
Sukuma wiki, which is what collard greens are called in Swahili, is an abundant and cheap vegetable in parts of Kenya, Tanzania and Uganda. It is usually braised with onions, tomatoes and spices to make a dish also called Sukuma wiki, which translates to "stretch the week" in English.
Only a few ingredients are needed for Sukuma wiki, and it is effortless to prepare. This East African collard greens dish does indeed stretch the food available as it is a nutritious way to bulk out many foods. It is rich in antioxidants and is an excellent source of many vitamins and minerals.
A question, I see that is often asked is whether Sukuma wiki is same as kale. No, Sukuma wiki (collard greens) is different to kale. According to planyourpatch.com, they are separate cultivars from the same species, Brassica oleracea. Kale leaves are usually curly or textured, while collard greens have smooth, softer leaves with prominent white veins.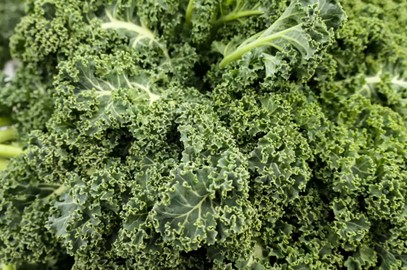 Sukuma wiki is traditionally eaten with ugali/posho( thick corn meal) and chapati. It can also be served with rice, roasted fish or meat, fried eggs and matoke.
Sukuma Wiki Recipe
Here are the ingredients you need…
Collard Greens
Oil
Onion
Tomatoes
Salt to taste
A few notes about ingredients …
Collard Greens: This is not available all year round in the UK. If, like me, you do not have access to collard greens all year round, you can substitute with other cruciferous leafy greens like kale, bok choy and spring greens.
Spices: Traditionally, Sukuma wiki is flavoured with salt, onions and tomatoes. I have tried to keep my recipe as close to the traditional recipe as possible. However, you can customise it by adding your favourite spices. A bit of pepper for some heat, some garlic for additional aromatics, whatever you like, really.
How To Make It...
Wash the collard green leaves well. Then remove the thick, tough stems by stripping from the leaves. Slice the leaves thinly.
Peel and chop the onion. Wash and chop the tomatoes.
Heat the oil in a saucepan under medium heat. Add the onions and cook until they are starting to brown.
Add the tomatoes into the pan and cook until soft. Then add the collard greens.
Stir for 3-5 mins – you will see the leaves starting to wilt. There is no need to add water as the leaves will release liquid as they wilt.
Add some salt to taste, stir, then cover the pan and leave to steam for 5 mins.
I prefer my greens to be slightly crunchy, so this time works well for me. If, after 5 mins, you think the leaves are still hard, leave for a bit longer until you get your preferred texture.
Remove from heat and serve.
Related Recipes
Other East African Recipes To Try...
Sukuma Wiki - East African Braised Collard Greens
Delicious Sukuma wiki is prepared with a few ingredients and very easy to make.
Ingredients
1

kg

Collard Greens

usually 2 bunches

3

tablespoons

Oil

1

Onions

2

Tomatoes

big

Salt

to taste
Instructions
Wash the collard green leaves well. Then remove the thick, tough stems by stripping from the leaves. Slice the leaves thinly.

Peel and chop the onion. Wash and chop the tomatoes.

Heat the oil in a saucepan under medium heat. Add the onions and cook until they are starting to brown.

Add the tomatoes into the pan and cook until soft. Then add the collard greens. Stir for 3-5 mins.

Add some salt to taste, stir, then cover the pan and leave to steam for 5 mins.

Remove from heat and serve
Nutrition
Calories:
196
kcal
Carbohydrates:
19
g
Protein:
8
g
Fat:
12
g
Saturated Fat:
1
g
Polyunsaturated Fat:
4
g
Monounsaturated Fat:
7
g
Trans Fat:
0.04
g
Sodium:
47
mg
Potassium:
718
mg
Fiber:
11
g
Sugar:
4
g
Vitamin A:
13060
IU
Vitamin C:
99
mg
Calcium:
592
mg
Iron:
1
mg